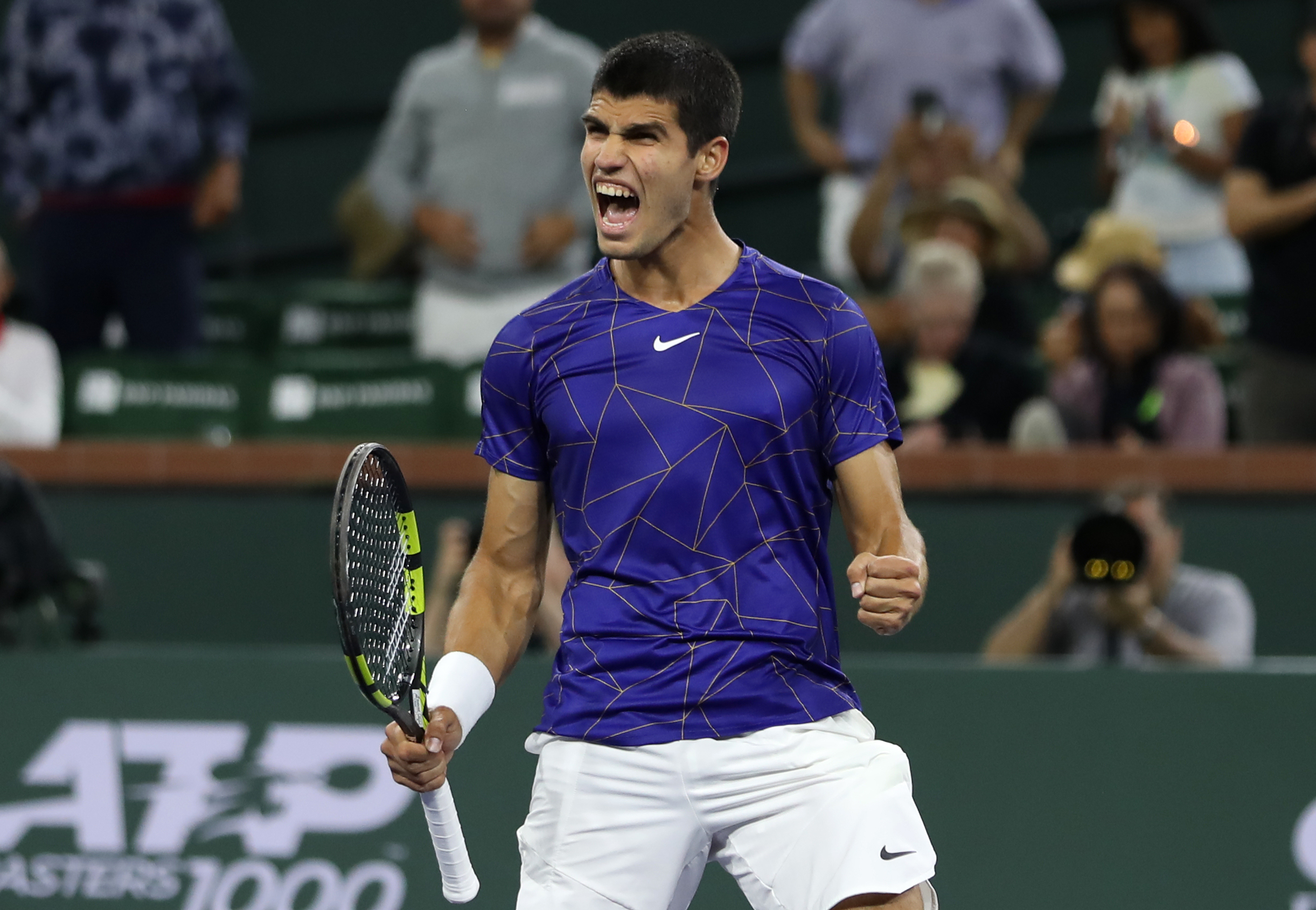 2022 BNP Paribas Open
By: Chris Lewis
Indian Wells welcomes its renowned tournament back in its normal timeslot
For the first time since 2019, Indian Wells Tennis Garden hosted the BNP Paribas Open in March.
Held five months after last year's historic tournament (the first to ever be held in October), the 2022 BNP Paribas Open was a welcome return to normalcy, as thousands of fans gathered to watch a familiar face—three-time champion Rafael Nadal—strive to make history yet again.
The outcome wasn't exactly what Nadal's fanshoped for (as he was ultimately defeated in the finals match 6-3, 7-6(5), while competing against rising star Taylor Fritz). However, the championship's return to its usual timeslot proved that Tennis Paradise is, without question, back in full swing.
The First American Men's Champion Since 2001
After defeating Nadal, thereby ending his 20-match win streak and preventing him from winning a record-tying 37th ATP Masters 1000 title, Taylor Fritz not only claimed his second ATP Tour victory, but also lifted his first-ever ATP Masters 1000 trophy in his first Masters 1000 final appearance.
And to add yet another exclamation point to his win, he also became the first American male BNP Paribas Open champion since Andre Agassi won in 2001. Not to mention, he showed that the game's oldest stars can indeed be defeated by some of its youngest, as he became the youngest male champion at Indian Wells Tennis Garden since 2011 (when Novak Djokovic began to make his mark on the game).
Additionally, he is the youngest American to win a men's singles title at the BNP Paribas Open since Michael Chang in 1996, and the youngest American to win a Masters 1000 singles title since Andy Roddick in 2006.
Prior to his victory, Fritz struggled with an ankle injury, "thinking that there was no way [he] could possibly play". A few hours later, he achieved a dream he had been focused on achieving for years.
"This is just one of those childhood dreams that you never even think could come true," Fritz said. "I just can't even—I just keep saying no, no, no way it's real."
As evidenced by his grasp on the trophy, the victory was certainly real, as are his prospects of becoming one of tennis's most prominent stars in the years to come.
Świątek Claims Her Third WTA 1000 Title
For the second time in as little as two months, Iga Świątek won another WTA 1000 singles title after defeating Greece's Maria Sakkari 6-4, 6-1. Securing her fifth tour-level title, Świątek also achieved the second most significant win of her career thus far, after her 2020 French Open title.
As the first Polish person to win the BNP Paribas Open, Świątek is enjoying a rivalry with Sakkari as well, who has risen to No. 3 in the world rankings (compared to Świątek, who is No. 2, the highest-ranked Polish female since Agnieszka Radwańska 10 years ago). Since losing three consecutive matches to Sakkari,Świątek has won her last two matches against her, while also claiming 20 match wins during this season so far—more than anyone else on the WTA Tour.
"We started a pretty cool rivalry," Świątek said. "I think it's going to last for, like, 10 more years. I'm sure we're going to play many more finals."
Despite the loss, Sakkari is focusing only on the positives.
"I really believe I took a step forward, even though I lost. It was a week that will have a special place in my heart," she stressed. "I know it sounds kind of weird because I did not win the tournament, but I felt like I improved as a player this week. I'm just going to take that with me and move forward."
If the BNP Paribas Open is of any indication, women's tennis may very well have a special rivalry for fans to enjoy for the unforeseen future.
Doubles Champions Relish Their Victories
For the second time in four years, John Isner and Jack Sock won the BNP Paribas Open's men's doubles championship, defeating Santiago González and Édouard Roger-Vasselin 7-6(4), 6-3. Sock, who also won the doubles championship at Indian Wells Tennis Garden in 2015, was ecstatic about claiming yet another victory with his "big brother".
"It's an unbelievable feeling. To win this is always a good feeling," he emphasized. "To do it with basically a big brother is an ever better feeling."
Isner agreed, while focusing on the odds the duo had of winning in the first place.
"It's good to come back here with Jack," he said. "We were fortunate enough to get a wildcard—and we won it all."
On the other hand, Xu Yifan and Yang Zhaoxuan won their first doubles team titles, as they defeated Asia Muhammad and Ena Shibahara 7-5, 7-6(4).
A two-time Grand Slam finalist, Yifan was especially appreciative of her parents and friends, as they helped her achieve her dreams.
"I'm standing here not just by myself, but my parents and friends—I'd like to thank all of you from the bottom of my heart," she stated. "Without all of you and your support and encouragement, I [could] not stand here [as a champion]."