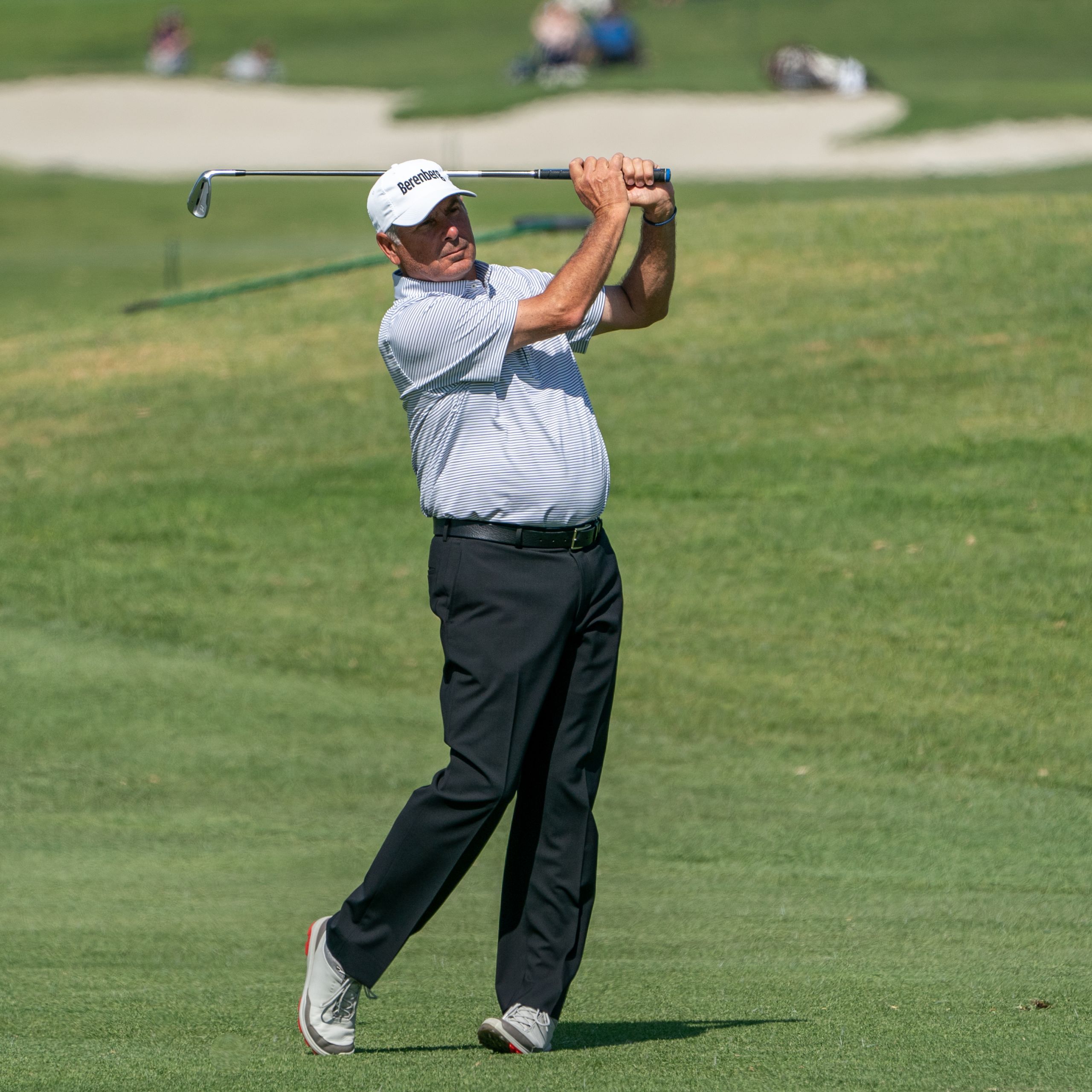 Thanks for the Memories
Colorful Player on the Comeback Trail
By Dan Gleason
Rickie Fowler is a colorful, interesting fellow and can win golf tournaments. He's good with crowds and talkative. So, what's the big deal about that? It's a big deal because for all the massive piles of cash at stake in pro golf today, the sport lacks the charming, more colorful players of yesteryear. It's not that pro golf attracts the very drab; it's more likely that there is so much money on the line that players today don't dare take their eyes off it. A missed putt these days might cost somebody six figures.
Dustin Johnson, in point of fact, earned more money in one week in a LIV event last year than the great Arnold Palmer won in his entire 52-year career!
Tournament crowds are already big and TV revenues are colossal, so today's players don't likely feel a need to entertain galleries with their personalities, like Palmer, Trevino and the hard-partying Doug Sanders did in the old days.
Before prize money exploded like a nuclear bomb, there were a lot of players who used their Tour cards just to see the country and have fun. They knew they wouldn't get rich out there, so their goal was have the time of their lives before going back to work in the humdrum of a golf shop. But today, even the guys down near the bottom can line their pockets, so those guys who played for fun are gone.
Fowler is now on the comeback trail after two years in a slump. Okay, he isn't exactly a Trevino–the Merry Mex who told jokes on every tee and once spooked Nicklaus on the first tee of a playoff by tossing a rubber snake at his feet. But among a tour overloaded with painfully serious players, he is a crowd favorite who adds a needed spice to the mix.
First, Fowler comes from a working class background—his dad owned trucks and influenced Rickie to become a motocross daredevil till he broke bones in his ankle in a dirt bike crash when he was 13. That's when he got serious about golf. Palmer was the son of a working class club professional and he was not allowed to mix with members or their kids. With his muscled arms and unbridled swing, Palmer always looked like maybe he'd just jumped down off the back of a truck.
In what is still a conservative sport that travels to stuffy places, Fowler has dared to get tattooed. He has more skin ink than any pro on the tour. His maternal grandparents are Japanese, his middle name is Tanaka, and the Japanese script on his left forearm honors his maternal grandfather, Yukata Tanaka. [His paternal grandmother is a Native American, a member of the Navajo tribe).
He has a small "F" representing his Fowler family name tattooed on his right wrist. Then there's a "G" tattooed on the outside of his left forearm, honoring Georgia Veach, the daughter of a Seattle minister who was diagnosed with a rare brain disorder when she was four months old. On his right forearm are the five Olympic rings, commemorating his selection to the 2016 Ryder Cup team, which competed in Rio as the first and only official Olympic golf event.
On the inside of his left wrist is a tattoo representing the signature of the late Barry McDonnell, Fowler's first golf coach when he was seven. The tattoo "XV" on his ring finger represents the Roman numeral for 15, the day he married Allison Stokke, a former professional pole vaulter–and the small cross on his right hand index finger commemorates his faith.
Fowler isn't known as a partier in the mold of Doug Sanders, but he has some similarity as a sartorial fan-favorite fashion icon. On the final day of every tournament, he shows up in the bright orange school colors of his alma mater Oklahoma State, and he tools around in an orange Ferrari. He actually does still have some fun with the guys: Since 2016, he has been going on spring break trips with golfers Jordan Spieth, Justin Thomas and Smylie Kaufman, to Baker's Bay, Bahamas.
After a fine amateur and collegiate record, he earned his Tour card in 2009 at just 20 years old. He managed one second-place finish, then won nearly $3 million his sophomore season on the Tour, and finally broke through with his first victory at the Wells Fargo Classic in 2012. His best season has been 2017 when he won the Honda Classic and had a second- and a third-place finish on his way to his best season ($6 million and a seventh place ranking in FedEx Cup standings). He finished second in the Masters the next year and won at Phoenix in 2019, but then his game suddenly went south. In 2020, he failed to crack the $1 million mark for the first time since his rookie year. His winnings were only slightly more in 2021 and 2022 as he dropped way down the list to 133rd and 134th, respectively, and to 174th at the start of this season.
Without panicking, he started making changes. The first was to return to his initial coach from his early days on the Tour, Butch Harmon. Fowler says he feels bad that things didn't work out with coach John Tillery, but that he learned a lot from Tillery, allowing him to segue successfully back to Harmon and make changes. Harmon has worked with him to get a steeper swing plane to get his hands in a better hitting position. He was one of the top putters on Tour till he hit the slump, but he says feel and confidence have returned and he's rolling it like he used to.
As a result, in first four tournaments in this fall season, he has made three of four cuts with two top ten finishes. He put together rounds of 67-63-66-70 to finish one shot back of winner Keegan Bradley at the Zozo Championship in Japan in mid-October. For that finish, he pocketed nearly $1 million, almost as much as he made in 22 events last season.
Things are looking bright ahead for Rickie Fowler. He turns 34 at the end of 2022, and while 34 might be an old timmer, he's still a fairly young golfer. It looks like there will be plenty of time for him to continue to make his mark on the Tour—a refreshing player who does not fit the cookie cutter mold. So, if you get out to a Tour event this year, look for the guy wearing the bright orange on Sunday and you should be in for an enjoyable time.
Dan Gleason is an award-winning author whose works include books, screenplays, short stories and magazine articles